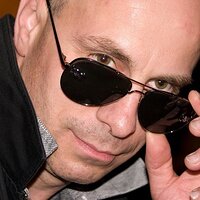 Daniel Garcia Andersson
Spanien Född: 1963
ARTIST, CURATOR, GALLERY OWNER AND ART CRITIC

In the early '60s were Daniel García Andersson born on the beautiful island of Tenerife, Canary Islands. Early in his life he was encouraged by his parents to start drawing and painting. Later, he perfected his art talent by studying art in a Spanish Academy of Fine Art.

His career as an artist began around 1980 with several separate exhibitions in Sweden and since then he has had many international exhibitions. The pencil and ink drawings were his specialty until 1990, but later he went to the oil and acrylic paintings.

Over the years he has worked as a high school art teacher while also working as the Director of two art galleries, both in Stockholm and Spain. He is currently Director of MOOD The Art of Today International Magazine.
Utbildning
CCC Art School in Barcelona
Medlem i konstnärsförening
Konstnärsalliansen; Konstnärsförening; Spanish Association of Painters and Sculptors;
Kontakta Daniel Garcia Andersson