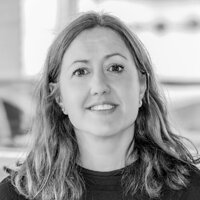 Victoria Curling-Eriksson
Om konstnären
The different seasons, light and energy of Skånes landscape serves as an inspiration for Victoria´s abstract paintings. Victoria gains her inspiration from her daily dog walks. Every day brings new colours, be it during a dramatic storm or the peaceful light of a sunset in summertime. Victoria mainly works with oils, creating original works on both canvas and paper.


Victoria chooses to paint mainly with Oils, due to their exceptional qualities, textures and colours. She paints thin layer upon layer and pours colour onto the canvas and then occasionally, scrapes and rubs the paint uses different techniques to acquire different textures.

Victoria aims to instil a feeling of stillness and atmosphere in her artwork. Never knowing how the final image will look like until it gradually appears.
Utbildning
Munka Ljungby Folkhögskola. ( 2 År)
Graphic Design course.: Berghs, Stockholm
Medlem i konstnärsförening
A2- Collective , Kulla Konstnärer, Helsingborg Konstförening. Svenska Konstnärsförbundet.
Utställningar
16 Nov- 29 Dec 2019. - JULSALONG: Höganäs Museum,
10-13 October 2019 - Affordable Art Fair Stockholm. Nacka.

21 sept- 6 Okt. Svenska Konstnärsförbundet, Nationell jurybedömd Konstutställning. Mölnlycke Fabriker 17,
Juni 2019- October 2019.Sommarsalong R&R Sweden, Ödåkra Spritfabriken. Helsingborg.
4th May- 1st June 2019. Konst For Liv: A2 Collective exhibition :
April 2019: Pop-Up, Spritan Påsk. A2 Collective: . Ödåkra Spritfabriken.
Jan 2019: McNeil, Konstförening, Helsingborg.

Oct 20-11 Nov 2018: Galleri Götesdotter: Bjärnum. Skåne. ( Jury Bedömd).
Sept 2018: Pop- up Kullakonstnärer Höganäs.
June 2018-current: R&R Sweden- Ödåkra Spritfabriken. Ödåkra.

Dec 2017: Krapperups Konsthall. Christmas Exhibition med Kulla Konstnärer.
Nov 2017: Pop-up exhibition. Blå Hallen, Höganäs. Kulla konstnärer.
April 2017: Garage, Höganäs
April 2017: Krapperup Konsthallen. Kullasalongen. jury bedömd.
Jan 2016: Galleri Jäger & Jansson, Lund.
Dec 20 Happy Christmas Saloon: Krapperups Konsthall.
Okt 2015 Dold Konst: Utställning i Tivoli Park, Höganäs. Oct-Nov 2015.
Juni 2015: Dold Konst:Unställning i Slottsparken, Kungsparken i Malmö. 12 Juni-12 Sept
Art Events 2015
Commission: Vikens IK Fotbollskolan 2015, sponsored by Höganäs kommun.
Exhibitions 2014:
Helsingborg Dagblad: Vårsalong 2014. (Curator Daniel Birnbaum. Chef Moderna Museet I Stockholm)
2014: L´Smart. Aix-en-Provence, France. 1-5 May 2014.
2014: "Little Variations" -Galleria de Marchi. Bologna, Italy. 12-24 April 2014.


Okt 2013. "Variations"- Galleria de Marchi. Bologna, Italy.
Juni 2013: SpaBanken Öresund, Ängelholm. ( solo exhibition).
March 2013: Kullasallongen 2013- Krapperup Konsthall. Jury bedömd utställning.( 29 march-21 April 2013)

Art Events 2013:
Konst På Stan, "Larsson & Lange". Helsingborg Konstförening.

Art Events 2012
Konst på Stan-"100 Säker", Helsingborg Konstförening. Helsingborg.
Aktuellt
NEW PAINTINGS UPLOADED TODAY.
PLEASE SEE: ABSTRACT LANDSCAPE FOR NEW WORK
23 mars
The Other Art Fair
19 March-23rd March
The Truman Brewery,
London
5 mars
New painting " Fields" added to Abstract landscapes.
11 november 2019
I will be exhibiting with A2 Collective at The Affordable Art Fair next week, 9th- 13th October at the Nacka Strandmässan In Stockholm.
Stand B10 - If you are there please pass by and say Hi!
4 oktober 2019
Sommarsalong R&R Sweden Ödåkra spritfabriken. Open Thursdays- Sundays. Welcome x
14 juni 2019