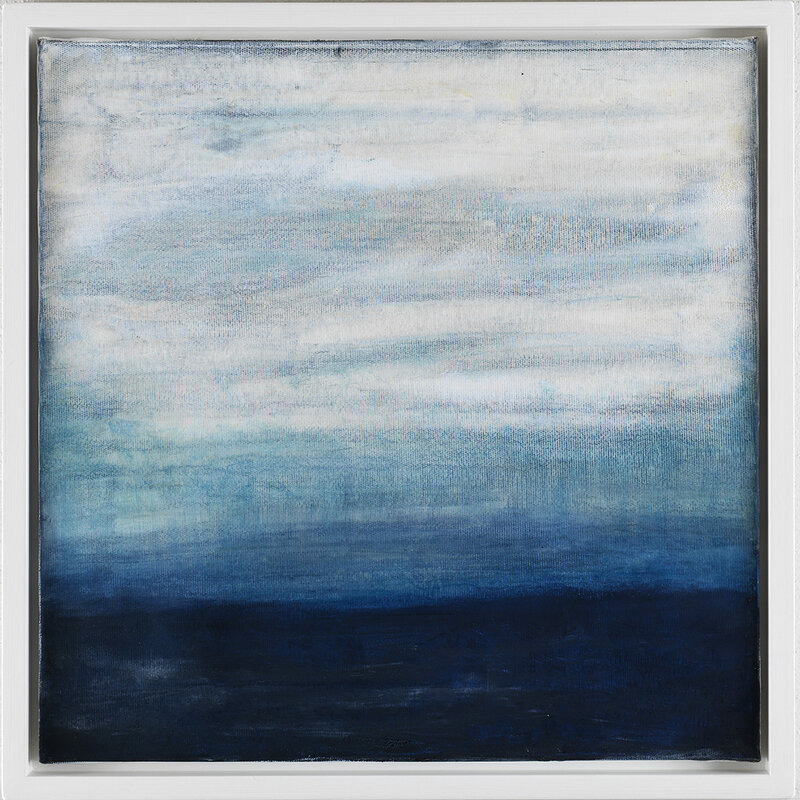 Metallic Sea, 2020
Olja
55 x 55 cm
Metallic Sea.
Metallic Sea is an original abstract oil painting of a seascape with metallic flashes across the painting.
The deep blue sea is touched by the metallic blue of the sky. This painting has been painted with a palette knife in thin layers upon layers to build up layers, transparency and texture.
Metallic Sea is framed in a white wooden frame and ready to hang.