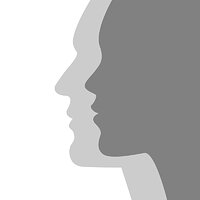 Edmon Khalil
Om mig
My name is Edmon Khalil and I am an artist working in various media including drawing, sculpture, moving-image, photography, text, theory, paintings and design. My practice reflects on structures of co-habitation, the way in which we dwell together, and the playing out of disagreement therein. With particular interest in the contingency of social structures my work seeks to destabilize reified notions of operability (both actual and symbolic), through artistic and philosophical apparatuses. I hold a bachelor degree of industrial design from the college of fine and applied arts from Sudan University of science and technology (1999). I live and work as freelance artist in Sweden.
Utbildning
Sudan University of science and technology: College of Fine and Applied Art.
Medlem i konstnärsförening
Huddinge konstärsklubb
Utställningar
Individual Exhibition 1994-1998
13 exhibitions in the college of fine art and different Universities and Institutes.
1997 Alliance France Nairobi, Kenya.
1998 Gotha Institute-Khartoum- Sudan.
Alliance France-Khartoum-Sudan.
Sudan friendship hall-Khartoum.
Sudan National Museum-Khartoum.
1999 Alliance France Cairo Egypt.
Alliance France Asmara Eritrea.
2001 UH and NBV Ö-vik Sweden.
Gallery M Ö-vik Sweden.
2002 Epics and art Lyon France.
Gallery Picasso Paris France.
2008 Citrullus Gallery Stockholm Sweden.
Burkina Faso Design Stockholm Sweden.
2009 Burkina Faso Design Stockholm Sweden.
2010 ABF Salons Sundbyberg Stockholm Sweden .
Group Exhibition
1994-1999 college of fine art Khartoum Sudan.
2002 Alliance France Asmara Eritrea.
2003 Råd Huset Ö-vik Sweden.
2008 ABF Salons Jacobs Berg-Stockholm-Sweden.
2009 ABF Sallong Marsta-Stockholm-Sweden.
2011 Kunsttransite Karlsruhe- German.
CoCao center of contemporary art- Black Forest-German.
2012 Kulturhuset Stockholm- Sweden.
Lookomotive gallare- Ö-vik Sweden.
Marrakech International Arts Biennale Morocco.
Aktion Bleiberecht-Black Forest- Germany.
Luftkastellet- Malmö- Sweden.
Fullersta Bio Konsthall- Huddinge- Sweden.